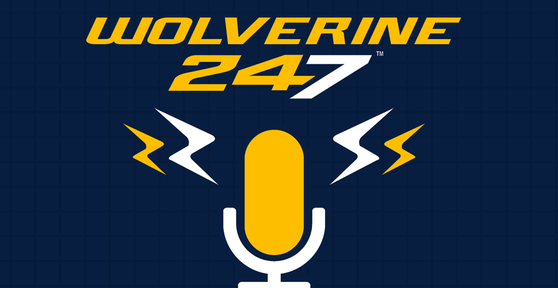 The Wolverine247 Podcast is back with Episode 62, as 247Sports Michigan beat writers Zach Shaw and Steve Lorenz discuss the latest in Michigan football, basketball and recruiting. The hour-long, weekly podcast can be heard in the embedded link below.
After a nearly month-long hiatus, the podcast begins with our lasting thoughts about the Michigan football team's blowout loss to No. 10 Florida in the Chick-Fil-A Peach Bowl in Atlanta. We discuss not only what went wrong in the game, but also what sort of changes, if any, can be made to improve the team culture to avoid deflating finishes.
We also discuss the departures of former Michigan assistant coaches Greg Mattison and Al Washington, weigh in on Jim Harbaugh's track record of replacements and have a brief discussion about next year.
Then we pivot to basketball talk, weighing in on the Wolverines' 15-0 start, what has keyed Michigan's success, how and where the team can improve and how the hot start has modified peoples' expectations for the season.
Due to the news breaking after we recorded, we did not discuss Michigan's hiring of Alabama co-offensive coordinator Josh Gattis. Due to time constraints, we also didn't talk extensively about the Wolverines' 2019 recruiting class, though we did mention some key players and will discuss both topics and more next week.
In addition to the embedded link above, Past episodes of The Wolverine247 Podcast can be found on iTunes and Spotify, and our articles can be found daily at The Michigan Insider on 247Sports.com.