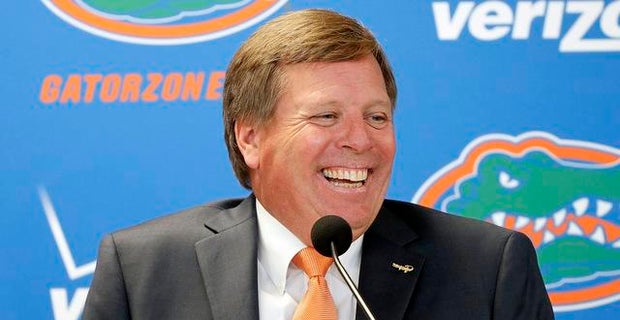 Michigan will reportedly lose wide receiver coach Jim McElwain to the MAC as he is expected to be named head coach of Central Michigan to replace four-year coach John Bonamego, who finished the 2018 1-11.
According to multiple reports, McElwain is expected to be announced by the program in a Monday press conference. McElwain's hiring in Mount Pleasant comes a week after the Chippewas fired Bonamego. Even Petzold from CM-Life had the story first.
The Wolverines assistant, who doesn't speak much with the media, was interested in joining the Wolverines program to observe how another program is run and it is now clear utilized his position as a vaulting point to get himself back into a head coaching position.
"He probably got the wrong number and I answered," McElwain told reporters in April. "No, I don't really know how it came about. But I got a phone call and I was obviously very excited about it. Nothing else, just getting an opportunity to kind of stand in the background and see how something else is operated.
Adding:
"You learn how much you miss it when you're away from it," McElwain said. "And I was away from it for a time. More than anything, the camaraderie of the staff, is being able to be around the players. I have an opportunity to affect their lives in a positive way."
McElwain, who had a successful stint as head coach at Colorado State from 2012-2014, was named head coach for the Florida Gators in 2015. After winning ten games his first season and nine the second, things fell apart for McElwain during his third season as he was fired after a 3-4 start to the 2017 season.
U-M head coach Jim Harbaugh, who has had some fierce competition with McElwain in the past, hired him on to the staff and saw nothing but good things from the asisstant coach.
"Great intellect, but also a lot of fire," Harbaugh told reporters in March. "It was great to see his enthusiasm. He gets after it. There's some paint peeling out there. I didn't know that side of him but it was tremendous enthusiasm. You could tell, like all of us coaches, we were chomping at the bit. We were ready to go. But he was outstanding."